10 restaurants to try in the Portes du Soleil
May 17, 2020
Choosing just 10 restaurants to recommend in the Portes du Soleil is definitely a hard task. Throughout the Portes du Soleil encompassing the villages of Avoriaz, Les Gets, Morzine and some of the smaller resorts there are hundreds of restaurants to choose from on and off the mountain. You will find my 10 highlights below. This is by no means an exhaustive list but it will hopefully whet your appetite for your next visit to the Portes du Soleil. 
Mountain restaurants:
There is something about skiing all morning and working up an appetite for lunch before stopping on the mountain for some delicious Alpine food that makes a ski holiday. Walking into a mountain restaurant with a roaring log fire and ordering a Savoyarde meal is one of the pleasures of a ski holiday. From a burger bursting out from its bun to fondue for two, there is nothing quite like it. Below are just a handful of mountain restaurants which are great choices in the Portes du Soleil ski area.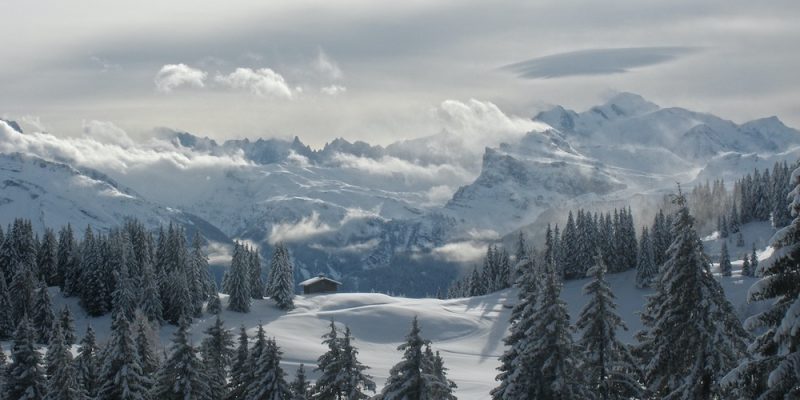 Chez Gaby, Champoussin: 
On the far left of the Portes du Soleil is the Swiss resort of Champoussin and this small and unique restaurant. Whilst a decent ski away for those staying on the French side of the area Chez Gaby is certainly worth the trip. Chez Gaby is close to the bottom of the Aiguille des Chempeys chairlift, the restaurant is part of a rustic authentic farm. The cheeses made here are incredible and a real highlight. Meanwhile the mountain views are perfect from the terrace. Chez Gaby is also famous for its röstis. These are the main reasons that many head here for their lunch stop. The fondues and local meats are also very good, it is a great spot for those looking for traditional Alpine food. 
Cookie Café, Mossettes: 
Claiming to be the highest restaurant in the Portes du Soleil, the setting is absolutely sensational. The Cookie Café is at the top of the Mossettes lift situated between Avoriaz on the French side and Les Crosets on the Swiss side of the ski area. The restaurant is perched atop the mountain and has stunning and dramatic views in all directions. 
It definitely has more of a café ambience than a restaurant and is the ideal place for a relaxed coffee stop in the morning or light bite to eat. The staff are friendly and the prices are reasonable especially given that this is on the Swiss side. There is a chill out area, good coffee, a sunny terrace, great food and of course excellent cookies.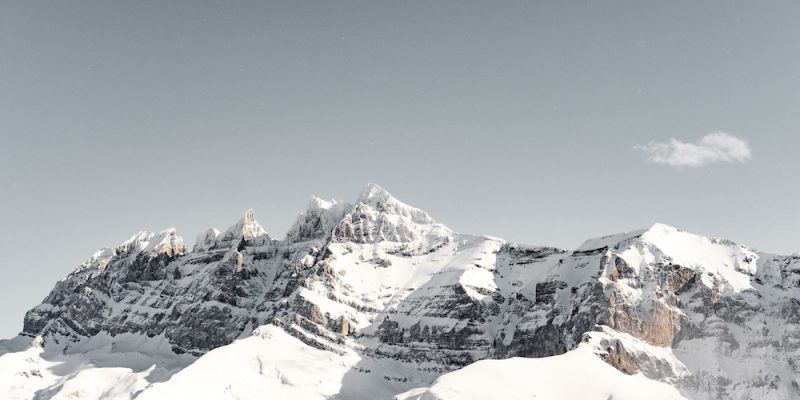 Crémaillère, Les Lindarets: 
Between the hamlet of Ardent and the resort of Avoriaz is the village of Les Lindarets. Skiers who visit the Portes du Soleil often might know this beautiful village more fondly as 'The Goat Village' thanks to its local inhabitants. The Goat Village is home to a number of fantastic restaurants and is a foodie hub.
Restaurant Crémaillère is one of the best options in the area. Whether you visit on a warm day and sit out on the large terrace or a snowy day and find a warm table inside it is the ideal stopping point. The quality of the food served here is excellent, it is not the cheapest found on the mountain but it is excellent value. As such it is busy at peak lunchtime but you can pre-book or visit for a late lunch and often find a free table. The ambience is warm and friendly and the food is fantastic; there are delicious steaks, filling flavourful pasta dishes, traditional tartiflettes and good wines to accompany.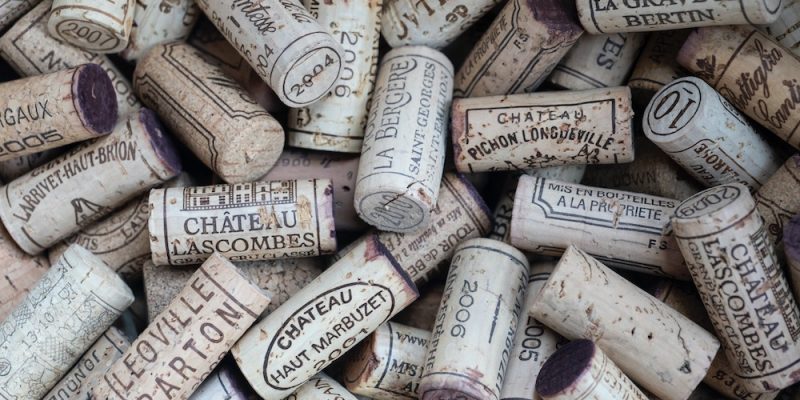 Happy Hours Bar, Ardents: 
Just a short ski down from Les Lindarets is the hamlet of Ardent. Here you will find the popular spot; Happy Hours Bar. This is ideal for those looking for a cheap meal, as sizeable and filling burgers packed with flavour, hot dogs, nachos, paninis and chips are all on the menu. A raclette and bacon topped burger and a beer will leave you with change from a €20.00 note making it great value. 
It is a popular spot for après ski with live music from about 3:00pm on most days and a lively atmosphere. A late lunch and a few drinks before taking the bus back to Morzine is a great way to start off an afternoon of après.
Le Vaffieu, Les Gets:
At the top of the Folliets chairlift above Les Gets is the Le Vaffieu restaurant. This brings fine dining to the mountainside and moves a little away from the more traditional dishes often found on the ski slopes. 
Those in the know will often make a bee-line for Le Vaffieur when visiting the Portes du Soleil. The food is excellent and full of gourmet delights. The menu includes premium ingredients such as scallops, oysters and racks of lamb all of which are prepared and cooked to perfection. There are a number of perfectly executed traditional dishes such as tartiflette for those wishing for something more hearty. It is also a popular spot for a mid-morning hot chocolate stop. Pre-booking is a must during high season but absolutely worth it and the terrace is a delight when the sun is out.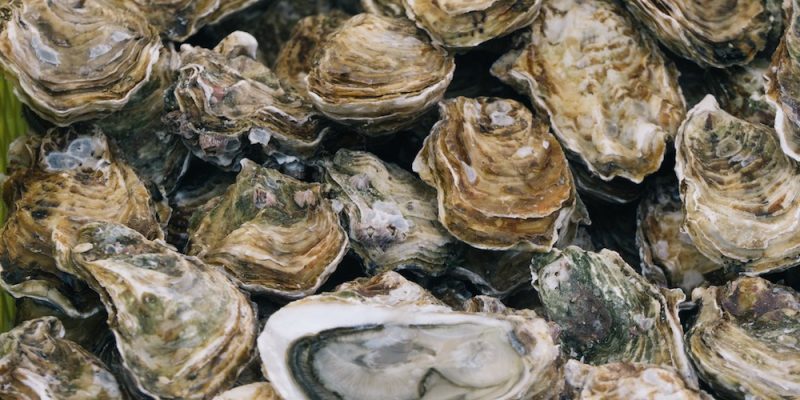 L'Passage, Morzine:
Probably the most well regarded restaurant in Morzine, L'Passage is the perfect option for a warming lunch. Full of cosy ambience it is ideal on a cold winter's day but equally has a tiered terrace that manages to be just as desirable in the spring months. L'Passage is located just above the Super Morzine lift with easy access from both Morzine and Avoriaz. 
The views, service and food are all held in high regard. The crêpes are one of the stand out dishes on the menu and it is very good value for a mountain restaurant. Many skiers will stop here for lunch and then stop once more to have a drink on the terrace at the end of the day.
Village restaurants:
Whilst many skiers will stay in catered chalets in the Portes du Soleil area, this still often gives a night or two off from dinner in the chalet to explore the local restaurants and bars. For those in self-catered accommodation or who might enjoy trying new restaurants outside of their hotel, there are plenty of choices in the Portes du Soleil to try and a few examples of these below.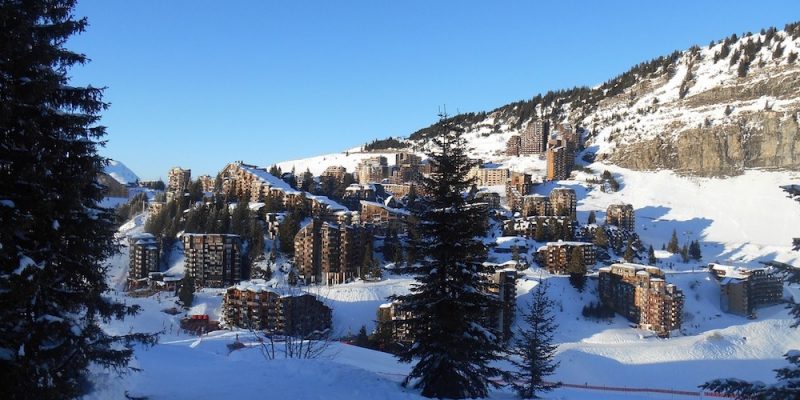 Bec Jaune, Morzine: 
An altogether more relaxed affair for an evening meal. The Bec Jaune is a warm and welcoming gastro-pub in the centre of Morzine. Here you will find Morzine's very own microbrewery. It is a casual and popular spot with locals and tourists alike. The food is tapas-esque with small plates accompanying larger options including burgers and grilled chicken. It is a good option for vegetarians and vegans as many of the dishes can be adapted accordingly. Settle in for the evening with some tasty dishes full of local produce and enjoy some of the in-house beers available on tap.
La Réserve, Avoriaz: 
Often proclaimed as the best restaurant in Avoriaz, La Réserve features in the Michelin guide. It pairs a stylish and modern restaurant with a forward-thinking menu. The terrace is a popular spot for lunches as well as dinners and the inside is warm and inviting with comfortable seating and throws. The food range is excellent and exciting, the menu includes dishes such as seared scallops with summer truffle and oven baked Vacherin Mont d'Or served with charcuterie. The wine list is full of good wines to pair with the delicious food; La Réserve is ideal for those looking for something more refined.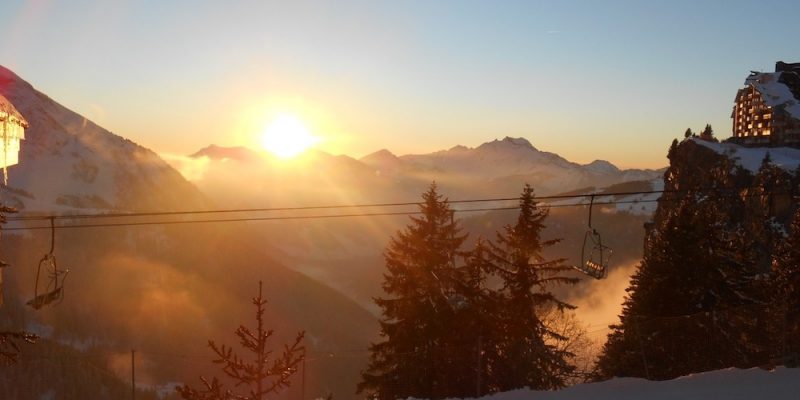 L'Atelier at Hotel Samoyede, Morzine:
Part of the Hotel Samoyede is the L'Atelier Restaurant. This is one of the finest restaurants in the Portes du Soleil area. Awarded 13 Gault Millau points it is a restaurant which serves up mountain cuisine with a twist. Drawing on local ingredients including crayfish from Lake Geneva, the dishes are contemporary and modern. There is a three, four or six course set menu available, a 'market inspiration' menu that is reasonably priced all within a rustic and chic setting. 
Wild Beets Café, Les Gets: 
An option which shows that eating out in the mountains doesn't have to be all cheese, meat and potatoes… Wild Beets Café focuses on healthy eating. Catering to vegetarians and vegans, offering great coffee as well, its focus is on eating fresh and feeling good. It is a refreshing change from what can be considered heavy food when skiing. There are some delicious salads, wraps, smoothies and cakes as well as the option of enticing breakfasts with poached eggs and avocado, homemade granola and smoothies on the menu. 
If this shortlist of 10 restaurants to try in the Portes du Soleil has got your stomach grumbling, then get in touch with our specialists and we will help you to get out to the Alps and discover the Portes du Soleil for your next ski holiday.