A beginners guide to Jamaica
November 21, 2018
When asked about Jamaica, one often hears of the stereotypical associations like warm and friendly locals, jerk spices, white-sand beaches and a tropical climate. I wanted to suggest some of my favourite things to see and and do in Jamaica to hopefully lead you a little further away from the tourist track and ensure you get as much as you can out of your holiday! Enclosed within this blog you'll find our whistle-stop guide of what not to miss out on, we'll make sure that you 'get it right' in Jamaica.
For a younger generation many will think of Bob Marley and Disney's Cool Runnings when thoughts turn to Jamaica, and with absolute confidence I think you should explore these as just a couple of Jamaica's many vibrant facets. Head to Ochos Rios on the north coast of Jamaica and before you know it you'll be shouting 'feel the rhythm, feel the rhyme…' or perhaps 'I'm feeling very Olympic today', for approximately $70 (US) you can experience the thrill that Sanka and the rest of the 1988 Olympic Bobsled team felt at Mystic Mountain Bobsled. Take in the stunning views riding through the rainforest on the 975 metre bobsled track, there's also a zipline to try your hand at and the Sky Explorer Chairlift.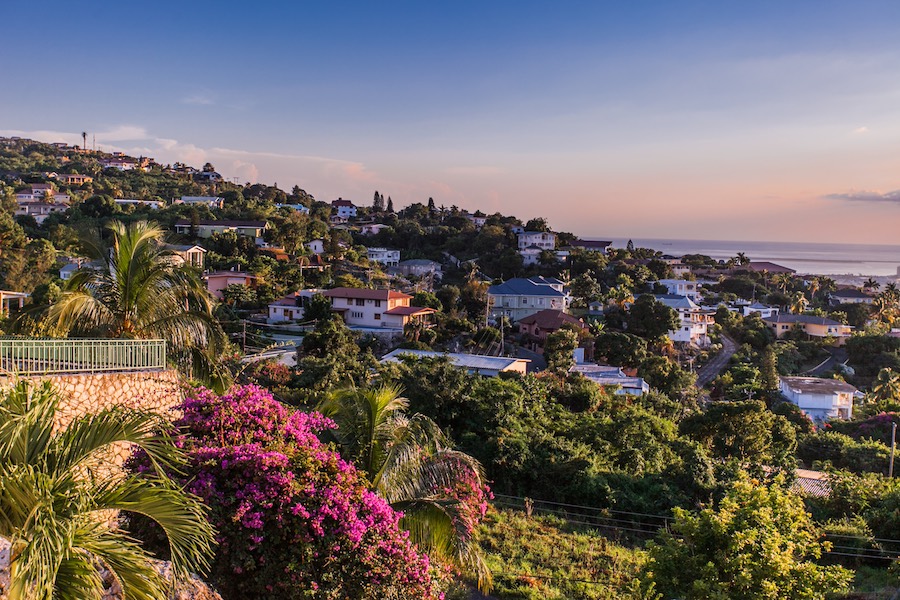 If you would rather keep your firmly on the ground then head further down the island where just on the outskirts of Kingston you can find the Bob Marley Museum (and tour), dedicated to arguably reggae's greatest influence. The site is Marley's former home, a preserved piece of history where you can immerse yourself in the music and memories of Bob Marley and imagine where he might have created some of Jamaica's most famous musical offerings in his personal recording studio.
The music of Jamaica is something to experience and dive into when visiting and not just the songs written by Marley (and the Wailers). But also the modern music of the island that is its very heartbeat. With genres not just limited to reggae but spanning across ska, dub, dancehall and more and also influencing music more widely globally, the punch that Jamaica packs musically is something to behold. There are music festivals year round across the island but if you are there in February then a treat is in store with Reggae Month focussing around Bob Marley's birthday there's an array of events to enjoy during February!
When it comes to food, Jamaica does it well. Whenever asked about its culinary signatures most will jump to jerk chicken and it's for good reason. Spicy rub marinated chicken cooked over a wood fire, served up with rice and plantain makes for a delicious meal whether it's served at a roadside shack or fine dining restaurant. A word to the wise, Jamaica's tolerance for spice and heat is perhaps some of the highest to be found anywhere, expect not only your taste buds but also lips to tingle in Jamaica. Spices run through many of the dishes you can find, whether melt in the mouth goat curry or pepper pot soup, however the cooling power of coconut can be found in other dishes and there's plenty of other local delicacies like breadfruit to sample and enjoy too.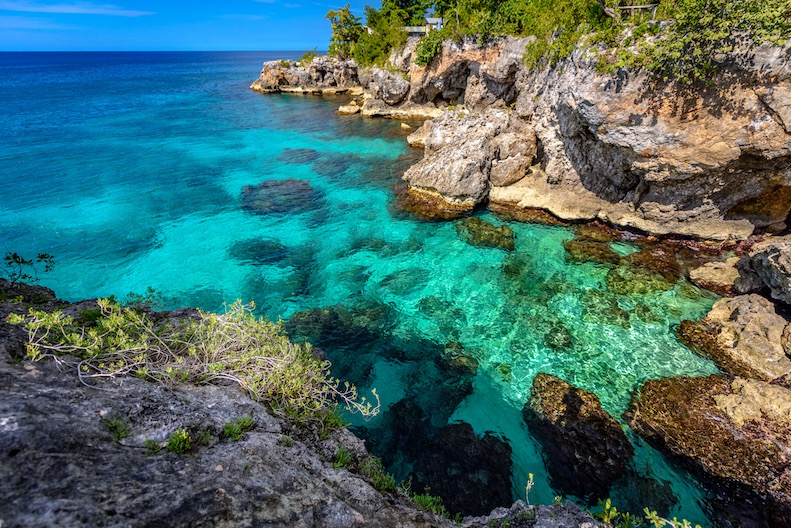 Jamaica also has some beautiful beaches and tropical landscapes here are some of our must sees and dos to ensure that you make the most of the full Jamaica experience whilst relaxing and taking in the food, music and atmosphere to boot.
In the southeast of Jamaica the Blue Mountains National Park is easily accessible and worth the visit. Home to the famous Blue Mountains Range and eponymous Blue Mountain which reaches up to heights of 2,256m the park offers wonderful hiking. If you're feeling sprightly attempt to hike to the summit of Blue Mountain and the route reveals dense vegetation, striking valleys, steep switchbacks and views stretching as far as Cuba if the clouds and your eyesight allows it! If taking on Blue Mountain seems perhaps a little too strenuous then there are more gentle treks to enjoy within the National Park. There are also coffee plantations to visit, with Jamaica's Blue Mountain coffee being one of the world's most premium coffees.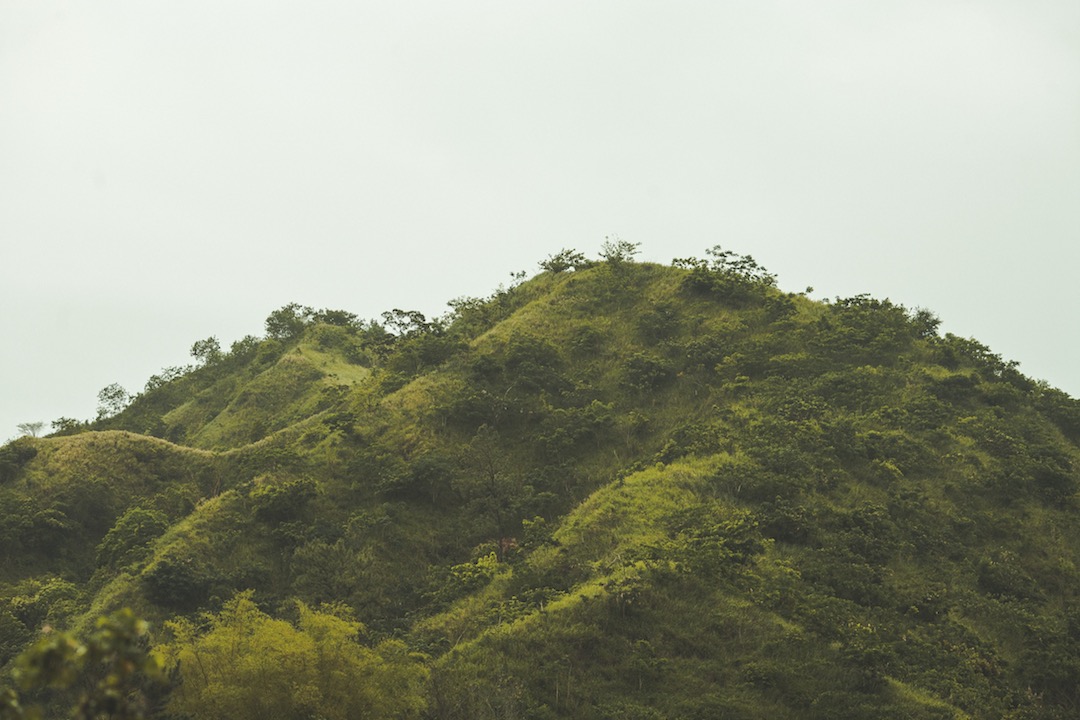 Dunn's River Falls are perhaps most talked about when it comes to scenic gems of Jamaica. Near to Ochos Rios (and perfectly combined with a trip to the Mystic Mountain Bobsled), the falls are one of Jamaica's most revered treasures. A series of ledges with small lagoons, the falls are climbable, an exhilarating activity to enjoy which takes approx 1-1.5 hours. You can really take in the gorgeous scenery of the 180 metre long falls, there are steps alternatively for those who don't fancy scaling the falls (with the help of a guide).
If you want to make some new aquatic acquaintances then Dolphin Cove is the place to head to. Close to Dunn's River Falls, Dolphin Cove gives you the opportunity to swim with dolphins but as well as sharks and stingrays, perhaps something to tick off your bucket list. There's also a Dolphin Cove to be found in Montego Bay, combining the experience with enjoying one of the islands best beaches, with turquoise waters and white sands. Montego Bay often features as one of the best beaches to enjoy on Jamaica.
Finally if you haven't quite found your perfect picture to take home as a holiday momento or quite got the right snap for Instagram, head to Rick's Cafe in Negril for a sundowner drink. Enjoying the sunset is more than worthy of an instagram upload or two. Rick's Cliffs drop 11 metres into the sea below and tourists and locals alike entertain as they jump off, some gracefully, some less so, into the tropical waters. Grab a beer and a spot early to secure the best seat in the house as you take in one of the most beautiful sunsets found anywhere in the world. With live reggae playing in the background, there's probably no better way to end a final day in Jamaica.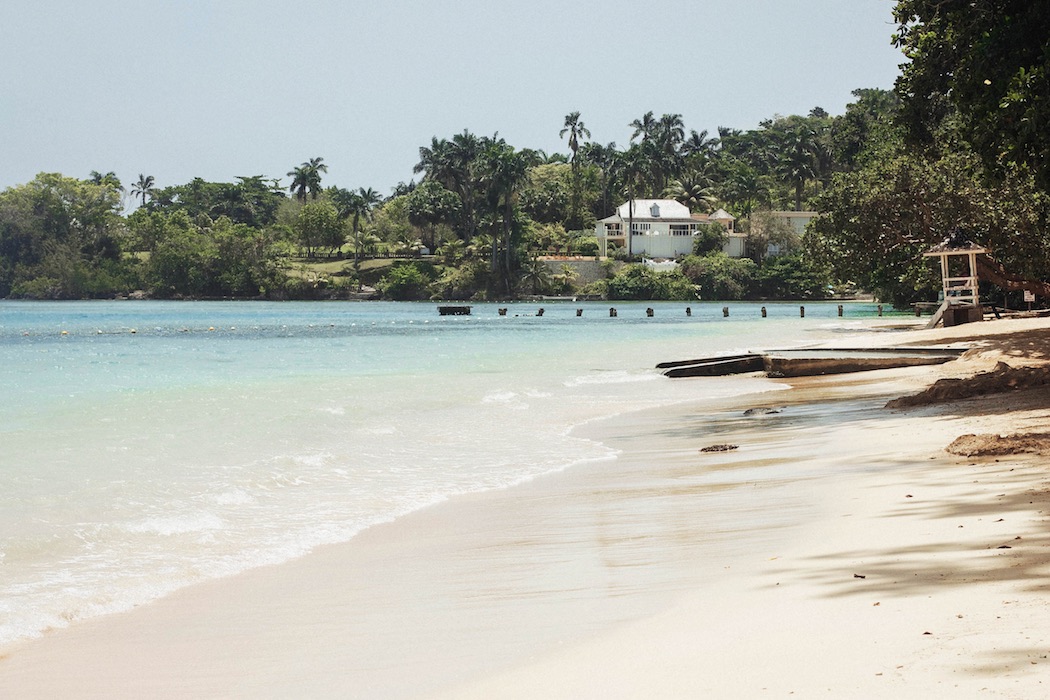 If a beginners guide to Jamaica has inspired you for your next Caribbean holiday, why not take a look at our Jamaican properties and info found here and discover your own adventure! For more inspiration click here.