Discovering the hidden treasures of Majorca
July 3rd, 2020
Majorca is a beautiful and iconic island in the Mediterranean, the largest and one of the most popular of the Spanish Islands. Offering famously crystal-clear waters, beautiful beaches and over 2,500 restaurants to discover, it is an island that has so much to offer. Majorca is just a two and a half hour flight from London, making it ideal for families but equally good for couples or groups looking for a weekend break or longer stay. This exciting and laid back island is fantastic for all.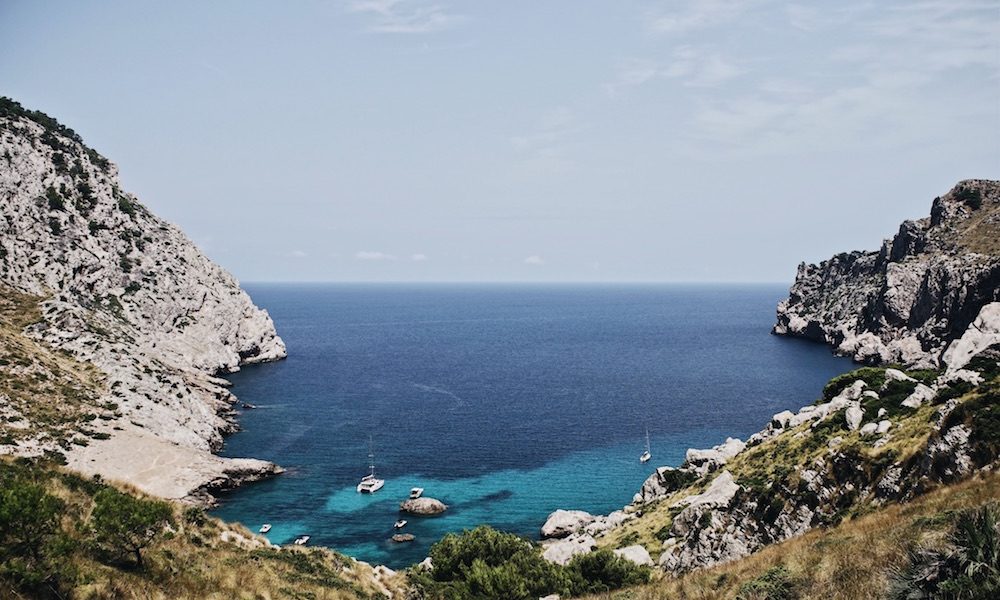 Palma, a wonderful and vibrant city with a range of boutique hotels located just 30 minutes from the airport. There is a walled Old Town that is rich in culture and sites to see including the La Seu Cathedral, art galleries, beautiful cobbled streets and gelateries on every corner. It is a city that is a pleasure to walk around and explore, either to stay for a couple of nights or to visit for the day.
With several Michelin star restaurants if you enjoy fine dining, alongside local restaurants cooking homemade paellas and fresh seafood, your choice of dining options are incredible. There are picturesque local markets with hand carved olive wood and painted terracotta plates on offer, you will not be short of mementos to take home.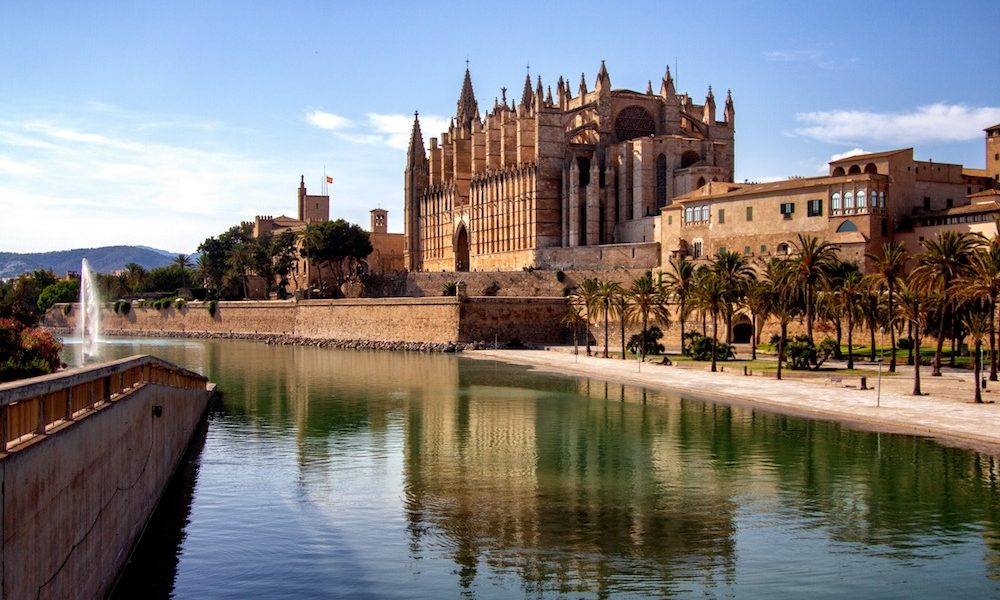 The west coast of the island is dramatic and picturesque, it is a peaceful and quiet part of the island, ideal for walks, villa holidays and the perfect place to relax whilst on holiday. This part of the island has always been popular with writers and artists, the famous english poet Robert Graves was very fond of Majorca. Popular with cyclists and home to the famous mountain route, Sa Calobra there are over 35,000 cyclists who visit this beautiful island annually.
The mountain range in the north west of the island is iconic with incredible views. The range is called the Serra de Tramuntana, and it is a UNESCO World Heritage site. From one side of the island to the other the Coves Del Drach on the east of the island are beautiful and great to explore especially during the warm summer months. From here you can easily visit the east of the island where theCap de Formentor lies. Here the easterly winds meet the north with the Cap de Formentor offering breathtaking views, sunset is a wonderful time of day to visit here.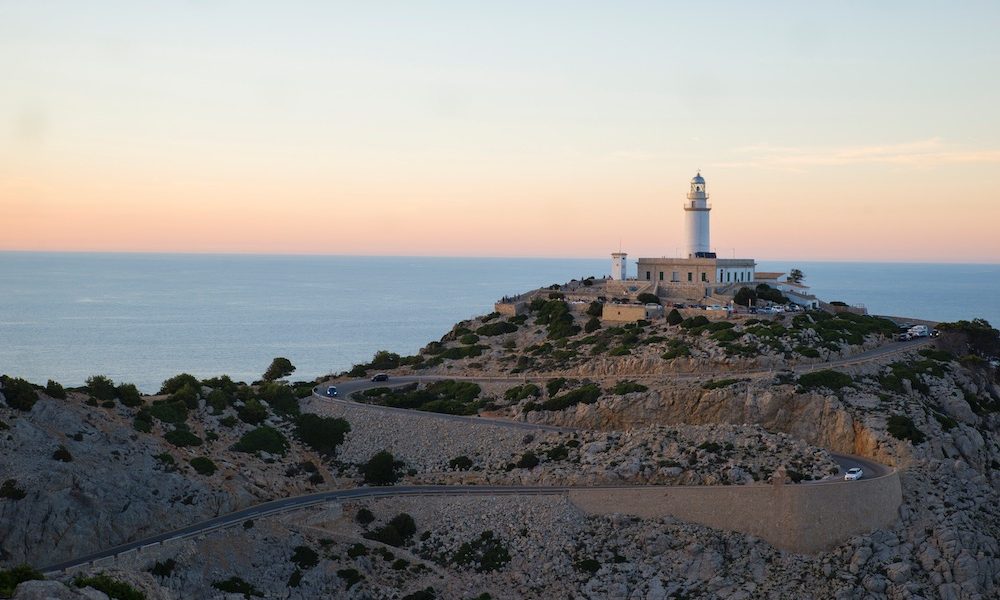 Not only does this island wow with views and places to explore, it also has a fantastic Mediterranean climate with an annual average temperature of 21 degrees celsius. It is beautiful during the summer months but also excellent for spring and autumn getaways. Many choose to rent villas for the week, perfect for families looking for private swimming pools, large gardens and patios for barbecues in the sun, such as that of the Villa Gallardo.
This is an island with so much to explore and one way to do this is whilst staying at your villa or hotel is to hire a car and head out for a couple of days to discover more of this incredible island.
For those looking for a luxurious break away the Belmond La Residencia is a boutique historical hotel that is charming and offers an exceptional quality of service. With delicious cuisine served at a choice of restaurants and located close to Deia, one of the most charming towns it is the perfect stay for couples.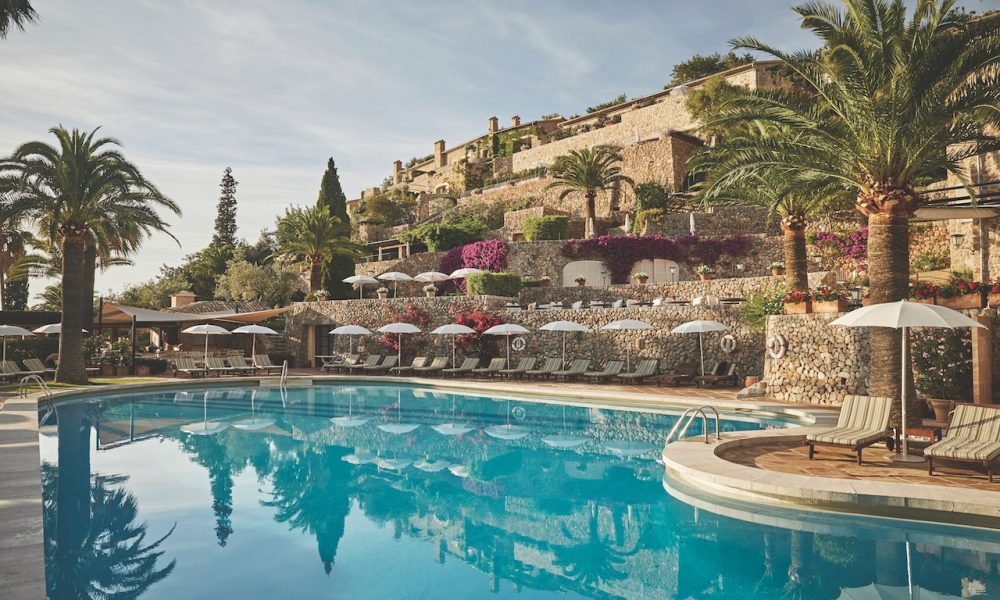 Whether you are looking to explore the island, hide away and spend time together as a family in your villa or do a whistle stop tour, this island is full of surprises. It is one where you will want to head back to year after year. 
If you are interested in visiting Majorca we would love to help arrange your next holiday to Majorca, for any tips or advice give one of our specialists a call on 0208502681 or pop us an email to sales@flagstonetravel.com.