Five foods and drinks that you must try when visiting Crete
July 22, 2020
Crete is the largest and one of the most popular of the Greek islands. Found in the Aegean Sea this spectacular island is iconic and has some beautiful beaches, hotels, villas and towns – not to mention the harbours and fishing villages.
With an excellent climate year round, fresh seafood on its doorstep and acres of olive groves and vineyards it is a haven for delicious produce. The Cretan cuisine offers the best of Mediterranean food with olives, fresh fruit and vegetables such as aubergines and tomatoes, stuffed vine leaves and peppers. 
It is also famous for its local cheese, feta, being the star of the famous Greek salad, but in Crete they make Graviera Kritis Cheese, a unique cheese made from sheep's milk, or a combination of sheep and goat milk, it is matured for up to six months in caves at a controlled temperature. There are so many local cheese producers with most villages having their own signature cheese, wherever you are staying in Crete it is worth sampling the local variety. One of the most popular ways of eating cheese in Crete is through my first food to try; the Kalitsounia, also known as the Cretan Cheese Pie! These are commonly eaten at Easter but you can find them all year round, they are baked or fried dough parcels that are filled with a sweetened combination of cheeses. The perfect snack when exploring one of the local towns or wandering down the cobbled back streets.
Next on the list is Dakos, they are a selection of fresh local tomatoes combined with young soft cheese, herbs and olive oil served on top of or mixed together with a dried rusk, called a Paximadi. Similar to a Cretan bruschetta these crunchy and flavoursome starters are fantastic and not to be missed with any lunch or dinner.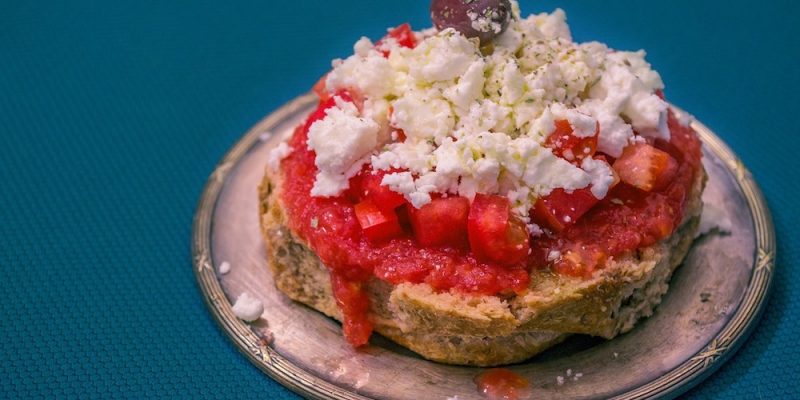 It wouldn't be a holiday to Crete without sampling some of the local drinks that are on offer. Greek and Cretan wine is becoming more widely known, with beautiful light reds ideal for sipping on during cooler evenings, and deeper reds which are often served with lamb dishes. Crete is also known for producing a number of excellent white wines. These tend to be fresh and crisp and perfect for enjoying in the heat. However the lesser known Cretan Brandy is the drink I have chosen to add to our list of things that you must try on your next holiday to Crete. Locally known as Raki or Tsikoudia, it is made in the autumn after the grape harvest. You will find that many villages all over the island make their own brandy which is distilled in barrels from the grape skins left over from the harvest. Served in many tavernas it is drunk straight and often served with mezes, olives or the barley rusks mentioned above, many restaurants serve it after a meal to assist as a digestif.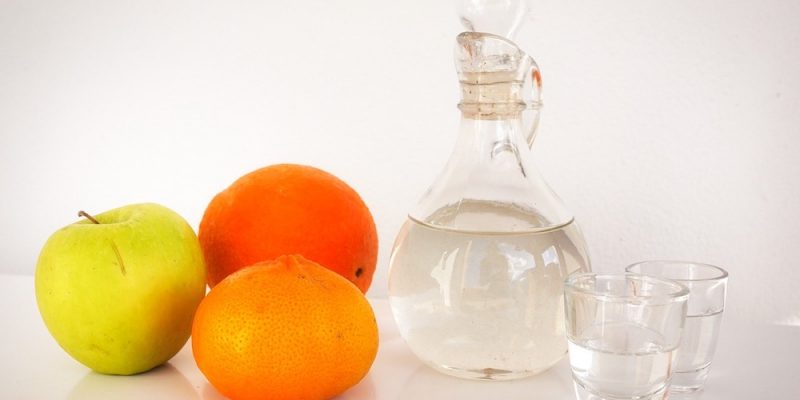 For any seafood lovers or fish fans there is a plethora of fresh fish on offer, from the deep fried squid with garlic aioli found on most menus, to the catch of the day, often simply grilled with some fresh lemons and herbs. The seafood is delicious and can be found all over the coastline and in many tavernas. One of my favourite things about Crete is watching the small fishing boats dotted all over the turquoise seas and sampling the catch of the day. 
More commonly you can also find different sushi and sashimi dishes and Asian and French inspired dishes on the menus of boutique hotels that are popping up all over the island. 
However that said, my next food on the menu is more of what the locals will eat, enjoy and something that is special to this incredible island. Lamb is a staple in Cretan cuisine, it can be cooked on the open fire, stewed as lots of the locals enjoy, especially with the older meat or diced and turned into the well know souvlaki dish where it is grilled or barbecued and served with tzatziki and salads in fresh pita bread. 
Lamb kebabs in Crete are spectacular, an excellent snack or option for lunch, these flavoured lamb kebabs are seasoned and marinated to perfection and quickly cooked over an open flame and served with all the fresh produce. This includes fresh lettuce, incredible Cretan tomatoes, raw onions, chilli, homemade sauces including tzatziki, with or in a fresh local bread.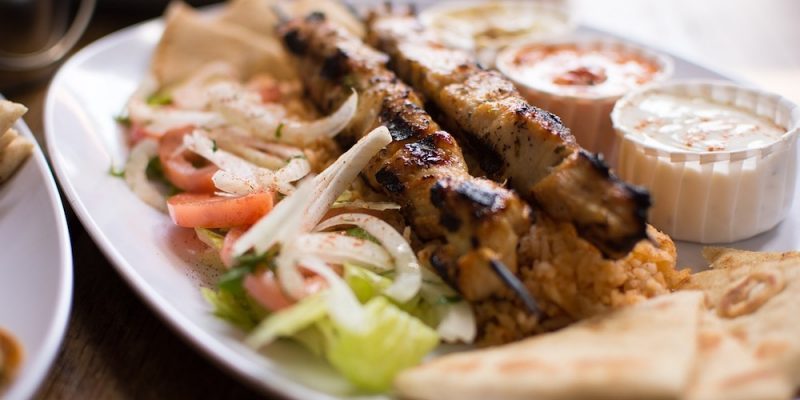 Lastly on my five foods to try and this is one that you can easily bring home is the spectacular cold pressed olive oil and the locally grown olives. Olive groves, trees and potted plants are everywhere in Crete from acres of farmland, to gardens and surrounding villas and hotels. These trees blend into the background and no meal in Crete is without olive oil or served with some olives. There are so many varieties of olive oil grown throughout the island, and whilst there you can enjoy an olive oil tasting with fresh breads and choose your favourite to bring home. There are also so many varieties of green and black olives marinated in different oils, herbs and spices.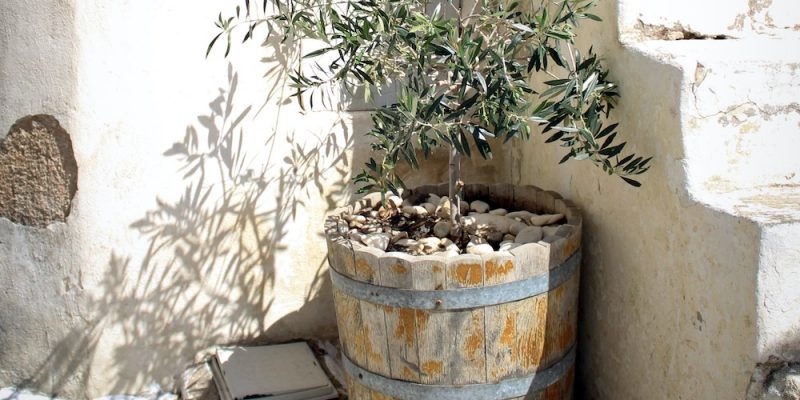 Cretan food has so much diversity and is a delicious cuisine to enjoy, partly suited to the hot sunny weather when you are on holiday, but it is nice to bring a little taste of Crete home with you. Try the local foods and specialities, see what the locals are eating and enjoy the light Mediterranean cuisine when you are there. 
If you are thinking of visiting Greece, whether for a long weekend to a luxurious hotel such as the Elounda Peninsula All Suite Hotel or if you are a family looking for a villa and to explore the island and stay in privacy such as at the six person Villa Hera's Place pictured below, there are many options. Get in touch with a specialist to help you plan your next Cretan adventure and I hope whilst you are there you try some of the local dishes mentioned above.