An in-depth guide to the Portes du Soleil
June 9, 2020
The Portes du Soleil is one of the most popular ski areas in the world encompassing both French and Swiss ski resorts. The combined ski area includes approximately 600 kilometres of pistes, 32 black runs, 101 red runs, 119 blue runs, 34 green runs and a total of 12 resorts. 
Ranging from the high altitude resort of Avoriaz with its vast array of ski-in/ski-out accommodation, to the picturesque village of Châtel and the best known resort of the area; Morzine, there is something here for everyone. The main ski resorts of the Portes du Soleil area are Avoriaz, Les Gets and Morzine. The lesser known resorts include Abondance, Châtel, Champery, La Chapelle d'Abondance, Montriond, Morgins, St. Jean d'Aulps, Torgon and Val d'Illiez. 
One of the huge draws of the Portes du Soleil area is its close proximity to Geneva. Keen skiers can be in resort within an hour and 15 minutes of leaving the airport. Morzine and Les Gets are little over an hour from Geneva Airport whilst Avoriaz is approximately an hour and 30 minutes. This makes the Portes du Soleil a great option for families travelling with young children, weekend breaks and corporate ski trips.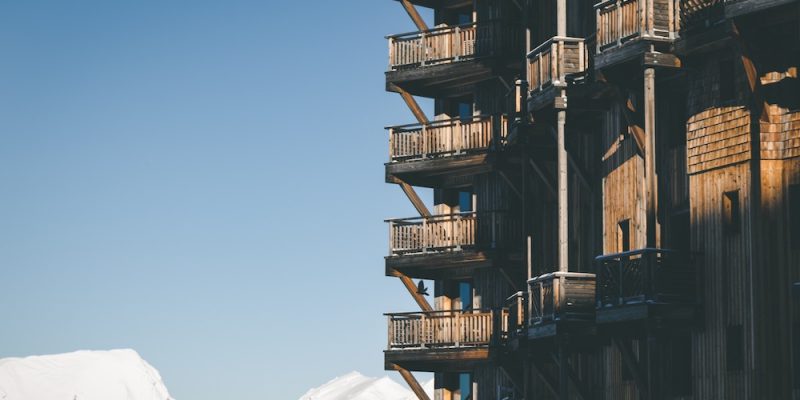 One trade off for having a shorter transfer time is a slight lack of altitude skiing compared with resorts such as Val Thorens and Tignes. Avoriaz is the most snow-sure resort in the Portes du Soleil, at 1,800 metres it is a respectable height. However many of the ski slopes in the Portes du Soleil are between 1,000 – 2,000 metres altitude. It is a fantastic ski area for the majority of the winter with good snow coverage and excellent snow cannons. If you are looking for an early season ski trip or a late spring trip the snow conditions can be a little dicey though. If you are in search of an Easter ski holiday with mornings spent skiing and afternoons spent on a sun terrace however, it is ideal and fantastic value.
The Morzine and Avoriaz ski area interlinks extremely well and there is so much to see and do, this is not just limited to skiing. Throughout the whole Portes du Soleil there are wonderful restaurants on and off the slopes, amazing sports and leisure centres and plenty more. Discover a little about the skiing, villages, après ski, nightlife, restaurants and non-ski activities below through our in-depth guide to the Portes du Soleil.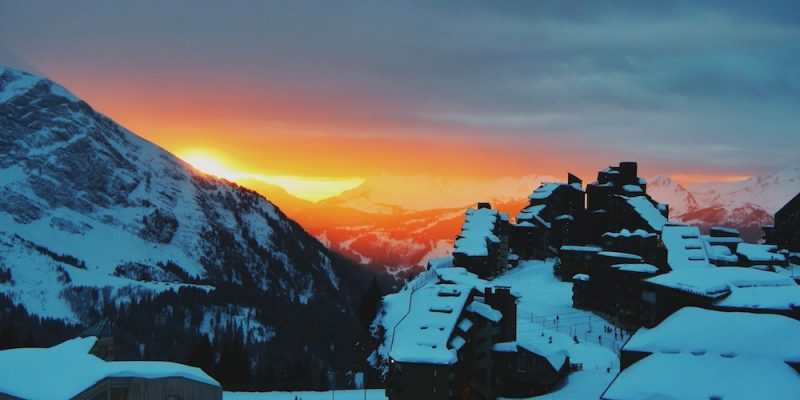 The villages:
As mentioned the three main villages in the Portes du Soleil and where the overwhelming majority of skiers and snowboarders will spend their time are; Avoriaz, Les Gets and Morzine. Each of the villages has a significantly different style and feel. Avoriaz is a purpose built more snow-sure resort with great ski access. Les Gets is a picturesque traditionally chocolate box styled village perfect for families. Whilst Morzine is a bustling town and a year round resort.
Avoriaz:
Avoriaz is one of the most popular ski resorts not only in the Portes du Soleil but in the French Alps. It is almost unique in that it is within the realms of high altitude at 1,800 metres but also has a transfer time of just an hour and a half from Geneva airport. Avoriaz alongside the likes of Alpe d'Huez and Obergurgl is an Alpine rarity because of this.
As mentioned previously Avoriaz is purpose built on a flat plateau which means that it is fantastic for its nursery slopes and for beginner skiers. Home to many apartments, hotels and chalet apartments, it is not the most aesthetically pleasing resort however recent construction has been in a sympathetic style and Avoriaz does offer ski-in/ski-out access to the majority of skiers. 
It is a car free resort which does add a certain charm and there are dramatic views from its elevated position set on a clifftop. There are also a number of bars, restaurants and shops in the town from simple cheap creperies and sports bars to the recently added Folie Douce and the chic JaJa Bar.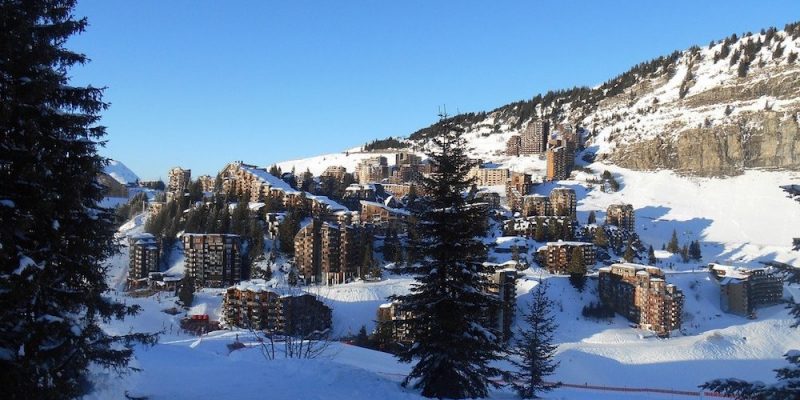 The resort of Les Gets is a picturesque town set in a valley with ample traditional French charm and a quaint feel to it. The resort is mid-sized which means that everything is within relatively easy reach on foot, albeit preferably in normal shoes as opposed to ski boots. It is a fairly quiet resort perfect for families and not really one for those looking for après ski or nightlife. There are a couple of piste-side restaurants and bars, such as L'Aprèski Bar & Resto, which are perfect for an enjoyable lunch or drink after skiing.
There are a good choice of excellent ski schools for those looking for ski lessons in Les Gets as well as other amenities such as tobogganing, a bowling alley, cinema and childcare services. All of these contribute to the awarding of Les Gets with family accreditation. This perfectly illustrates how well equipped it is as a resort for a family ski holiday.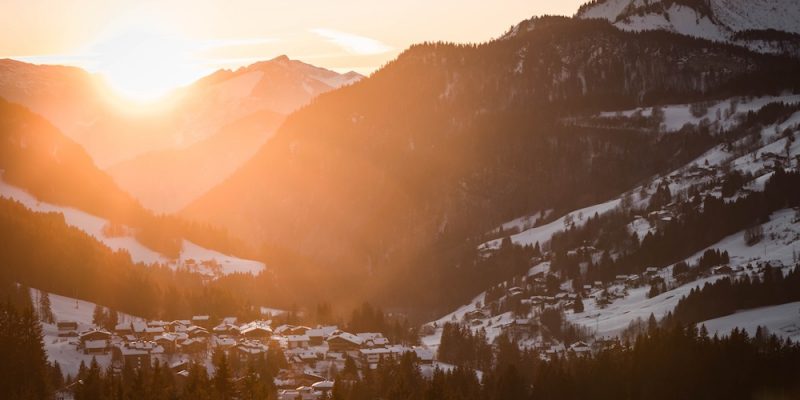 The largest resort in the Portes du Soleil and what could be seen as its beating heart. Morzine is a year round destination, a resort that is almost as popular in the summer with mountain bikers, road cyclists, rock climbers and outdoor enthusiasts as in the winter. This results in a resort that feels like a real town as opposed to a mythical Alpine resort that comes to life between December to April. Morzine links the Morzine-Les Gets side of the ski area to the Morzine-Avoriaz area and continues on to the Swiss side of the ski area. To connect from Les Get to Avoriaz you need to go through the town, there is a free shuttle service which takes approximately 10 minutes. 
Morzine is a buzzing resort throughout the year with many expats living here year round and a large population of seasonal workers and French residents alike. The centre of Morzine is filled with hotels, restaurants, bars and shops, as well as supermarkets and all the amenities that you could want. 
There is even a microbrewery; Le Bec Jaune where craft beers are brewed and served alongside small plates and dishes conjured up with local ingredients. There are a number of satellite villages to Morzine as well such as Prodains which is linked by ski lift to Avoriaz and a bus to Morzine. Montriond, just outside of Morzine but a village in its own right with its own square is also close by, as well as Ardent where one of the most popular spots for après is located; Happy Hours Bar.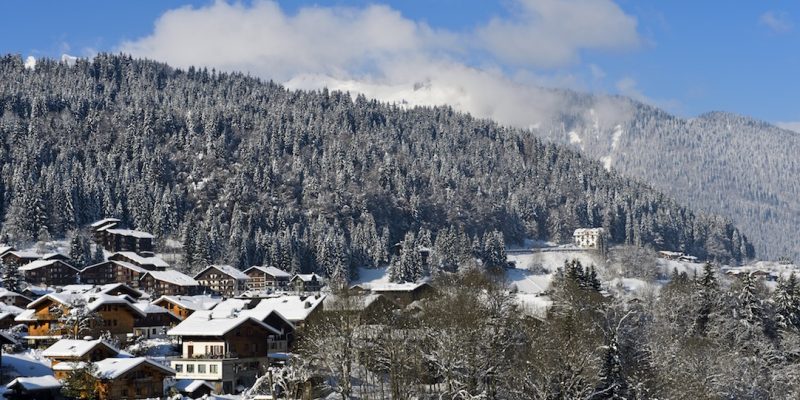 Skiing:
With 600 kilometres of pistes to contend with and an excellent split across all ability levels, the Portes du Soleil is a fantastic choice for anyone. There are 30 terrain parks, border cross and ski cross areas as well as 99 restaurants on the slopes and 209 ski lifts. There are different areas which are better suited to different ability levels some of which are listed below. 
For a real challenge the Portes du Soleil circuit takes in the majority of the individual parts of the ski area, starting in Morzine and skiing through Châtel, Torgon, Morgins, Champoussin, Les Crosets and then Avoriaz. This takes between approximately five and a half to seven hours depending on stoppage time and ski speed so is a real day out! This is ideally suited to intermediate and advanced skiers, expert skiers can also challenge themselves to the Swiss Wall. For novice skiers the areas around Avoriaz and Les Gets are perfectly suited.
Take a closer look at the different parts of the ski area with our blog; a guide to skiing in the Portes du Soleil.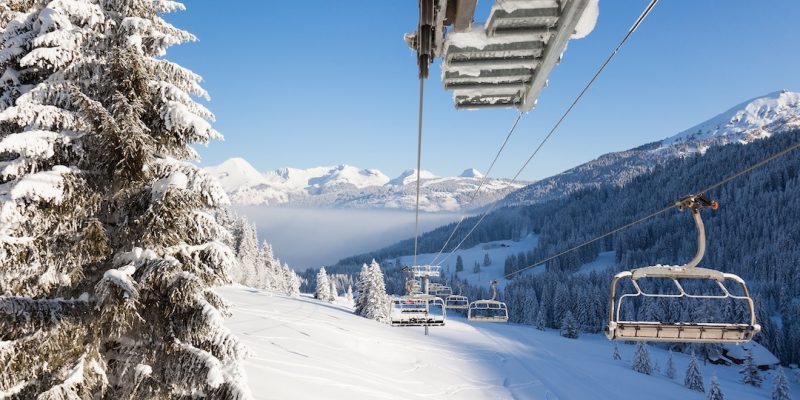 Après ski and nightlife:
Across the resorts of the Portes du Soleil there are definitely enough choices for après ski and sufficient nightlife to keep guests entertained. Morzine and Avoriaz are the main sources of après ski and nightlife, whilst Les Gets and other resorts have more sedate offerings. A good glass of wine on a sun terrace can quite easily be found however to make sure to relax after skiing. 
Coup de Cœur, Morzine:
The Coupe de Cœur is right in the middle of Morzine, a stylish wine bar with a spacious terrace and an inviting option for a glass of wine after skiing. It is a bit of a sun trap and overlooks the ice rink in resort, it is lively yet not raucous, a perfect mix for couples or older families with a cosy ambience. There is often live music and the food is also worth sampling; lighter bites and tapas style eats. It not only has a great choice of wines but also spirits. 
Happy Hours Bar, Ardent:
Happy Hours Bar is located at the bottom of the lift in Ardent and is the perfect spot for those looking for a lively bar to ski to with a bite to eat. Happy Hours is reached by skiing from Avoriaz to Ardent or by bus from Morzine. It has a large covered terrace and heaters which means it is a brilliant outdoor space for snowy winter afternoons. The live music creates a fantastic atmosphere for an afternoon of après ski and there are some delicious and sizeable burgers, perfect for refuelling alongside a beer.
L'Aprèski Bar & Resto, Les Gets:
Positioned at the bottom of the home runs in the heart of Les Gets and by the lifts is L'Aprèski Bar & Resto and perhaps the most popular post-ski spot in the resort. Attached to the Bellevue Hotel, L'Aprèski Bar & Resto often has live music from local DJs, there is a lively atmosphere and friendly staff. There are good value drinks and bites to eat such as panini and crèpes on offer as well.
La Folie Douce, Avoriaz: 
A welcome addition to the Portes du Soleil for winter 2018-19 was La Folie Douce. Well known as the bar to head to for après ski in the Alps, La Folie Douce offers a lively cabaret performance followed by thumping house music, dancing on tables and drinking rosé in the sun. This is the place to go to for a party, come snow or sunshine, a piste-side bar with an atmosphere that is as lively as you can find in the Alps. 
Le Tremplin, Morzine: 
Located at the bottom of the Pleney lift and pistes it is perfectly positioned for skiers returning from skiing on the Morzine-Les Gets side of the Portes du Soleil. Le Tremplin has a huge outdoor terrace which is open from the mid-afternoon until around 8:00pm with live DJs frequently performing throughout the week, live music, outdoor heating and rugs for cosiness for when the temperature drops.
Robinsons Bar, Morzine: 
Robinsons Bar is well established as an institution in Morzine. Home to Mutzig a beer many regard as lethal but also as something legendary, due to its strength it is typically served by the half pint. The bar has been around for approaching 100 years and is very much part of the furniture in the resort. Robinsons Bar closes early at around 8:00pm but that coincides well with when the sun typically goes down and it is time to go back to the chalet or hotel where you are staying for dinner.
Restaurants: 
There are many amazing places to eat on and off the mountain in the Portes du Soleil, from light bites to gourmet dining, the choice is incredible. Just a few of these highlights can be found in our blog; 10 restaurants to try in the Portes du Soleil. This showcases 10 restaurants to try such as the Crémaillère in Les Lindarets, but there are many more in the Portes du Soleil. 
Non-ski activities: 
Morzine, Les Gets and the wider Portes du Soleil offer a number of activities for non-skiers. As a popular destination in the winter and summer many of these are available all year round. A few of these can be found below: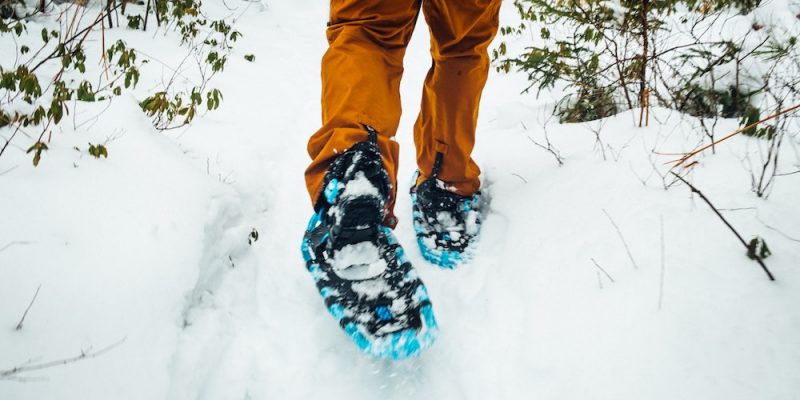 Aquariaz, Avoriaz: 
One of the most exciting leisure centres in the Alps, the Aquariaz is a great option for when it is a whiteout or a little too wet outside. The complex has swimming pools, a lazy river, rapids and a water playhouse. 
Fantasticable, Châtel: 
Take the gondola up from Châtel and you will find the Fantasticable, an extreme version of a zipline. Strapped in on your own, or with someone else, you will fly like a bird at between 80 – 100 kilometres per hour 240 metres above the hamlet of Paine-Dranse. This is only open in certain conditions for safety reasons so it is important to check first.
Hiking and snowshoeing:
There are numerous walking trails which can be explored on foot or by snowshoeing. The beautiful winter scenery is not exclusive to skiers and around Avoriaz, Les Gets and Morzine there are some wonderful hikes. 
Ice diving, Montriond: 
At the Lac Montriond in Montriond close to Morzine anyone can try their hand at ice diving. Qualified instructors will take beginners and upwards through a hole cut in the ice to explore the lake below. 
Ice skate or watch ice hockey, Morzine: 
With a huge indoor ice skating rink in the centre of Morzine, this is ideal for families or for non-skiers. There are also frequently hosted ice hockey matches which are perfect for an evening of entertainment.
Morzine aquatic centre, Morzine:
Morzine also has a swimming complex similar to Avoriaz. With a sizeable indoor swimming pool, children's pool, saunas and wellness centre it is a good way to spend an afternoon relaxing. It is also popular with skiers who want to rest tired ski legs after a few days of skiing.
Visit Les Lindarets Village des Chevres (the goat village), Les Lindarets: 
The goat village is one of the most synonymous attractions outside of skiing with the Portes du Soleil. Located on the mountain in the village of Les Lindarets is this cluster of restaurants which is open in the winter and summer and is taken over by mountain goats during the summer months! Les Lindarets is just above Ardents and accessible by foot or telecabine from the Ardents area which is served by a bus, or skiers can meet non-skiers here with ease. 
There are so many things to do in the Portes du Soleil, from skiing some of the many 600 kilometres of pistes to trying the local cuisine in restaurants and cosying up next to a fireplace in your ski chalet. It is an area that has so much to offer as well as a wide variety of accommodation to suit every need. If you would like to visit the Portes du Soleil then get in touch to start discussing your next ski holiday with our specialists.