Exploring the South Ari Atoll
December 23, 2019
The Maldives is a collection of over 1,200 islands with 49 in the South Ari Atoll. The South Ari Atoll is located just north of the equator, picturesque and nestled within the Indian Ocean. The Maldives islands are spread over 22 Atolls and there are over 100 hotels and resorts to choose between. The South Ari Atoll is a fantastic Atoll and one of our favourites for a couple of reasons. 
Not only does the South Ari Atoll provide a short transfer by seaplane, just a 30 minute flight from Malé, making it one of the more convenient Maldivian destinations. It also has a plethora of excellent quality hotels, is quieter than many other Atolls and has some of the most beautiful white sandy beaches. This is an excellent Atoll if you are looking for a bespoke honeymoon, with many islands offering spacious water villas with butler services, plunge pools and fine dining. Several of the islands offer a wide array of activities and there are those which are ideal for families with childcare and babysitting on offer.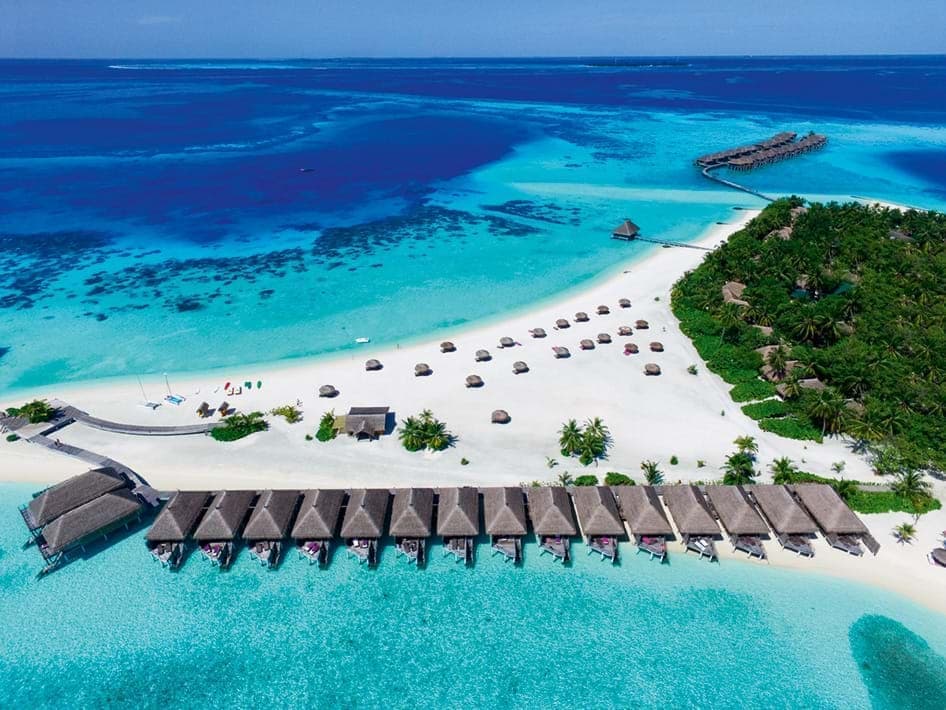 The South Ari Atoll is well known for its natural beauty, coral reefs, sealife and the renowned whale sharks. These mysterious creatures are elegant giants and it is one of the best places in the world where you can regularly see these beautiful ocean dwellers. 
With a wide range of islands here, from smaller boutique hotels to larger properties with an excellent choice of restaurants and facilities, the Maldives offers more than just a simple beach holiday. I've chosen two islands that we recently visited when island hopping in the South Ari Atoll. If you are looking for variety or a longer holiday (i.e. more than a week) island hopping can enable you to explore more of these paradise-like islands and can also extend your holiday experience and create a tailor-made holiday for you.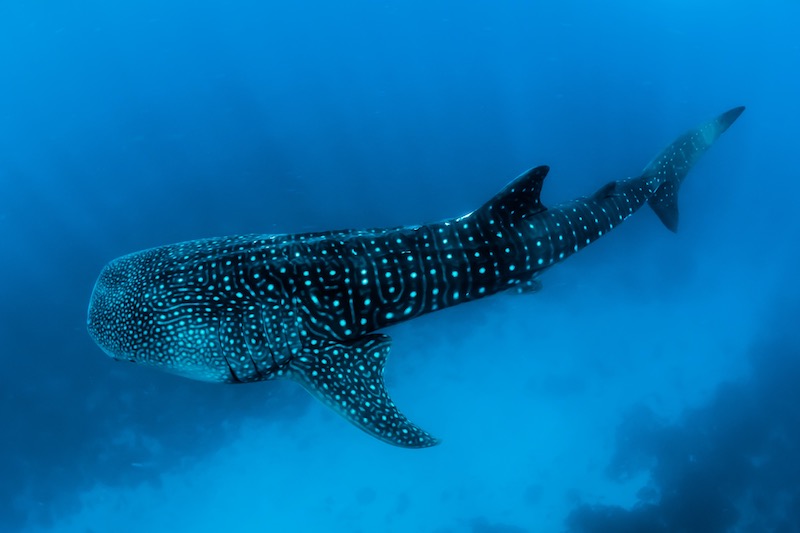 Our first stop was Lily Beach Resort & Spa, an award-winning boutique island. This is a 5* hotel with excellent facilities for families with children, balanced with adult-only zen areas. Whilst one of the smaller islands in the Maldives, Lily Beach is the ideal place to visit for a relaxing holiday, where nothing is too much trouble and the staff are friendly and excellently trained. The island is beautiful with gorgeous white sands surrounding the island and peaceful shallow clear waters. The house reef is one of the best that we have seen, with numerous white and black tip sharks, stingrays and a fantastic array of colourful fish and sealife. 
The island is quiet and easy to walk around, yet offers a buggy service if you prefer. At one end is a playground, childcare, childrens and baby pool and family restaurant with games and activities including many water sports on offer. At the other end of the island there is an à la carte restaurant with Taittinger Champagne on demand, and adult-friendly infinity pool. This island is fully all-inclusive from breakfast to the last cocktails in the evening, so you can fully relax and leave your worries at home.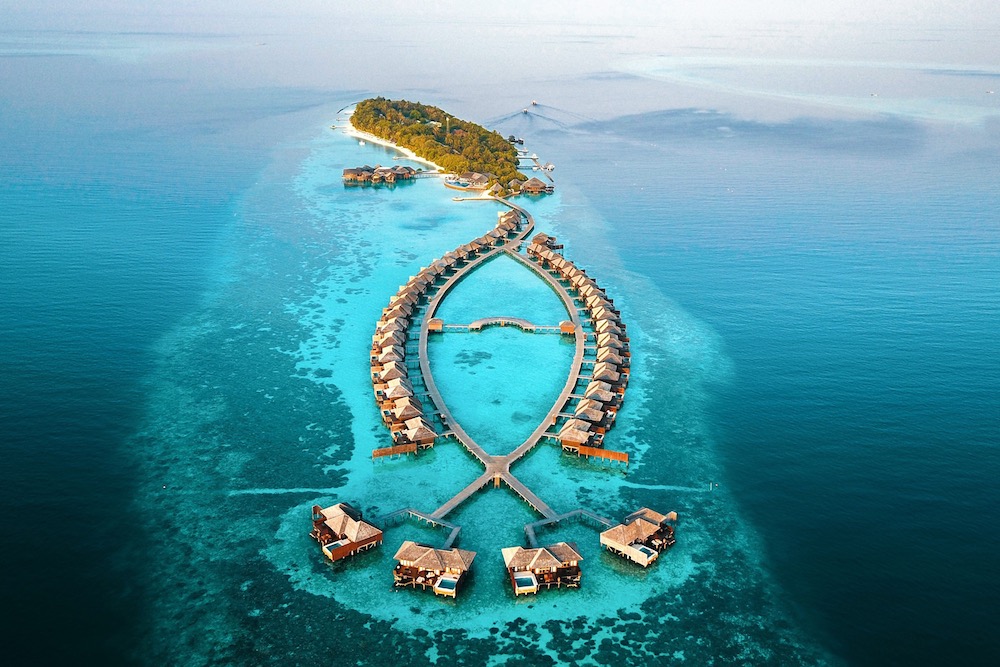 From Lily Beach we headed via speedboat – a short 25 minute ride away – to the world class Conrad Maldives Rangali Island. This incredible 5* destination is like no other. A significantly larger hotel, the Conrad Rangali is made up of two beautifully manicured islands that are linked by a kilometre long bridge enabling guests to make the most of the facilities and restaurants on each island. Whilst the island is renowned for being one of the most luxurious islands in the Maldives, it is surprisingly welcoming and has a relaxed feel with barefoot living. The island has picturesque white sands surrounding the islands but also running through the bars and restaurants.
The Rangali island is spectacular, with a tranquil overwater spa, adult-only bar, beach and infinity pool. This island is suited to honeymoons, couples and adults looking to enjoy fine dining, beach dining and a high quality hotel set within stunning surroundings. 
The Rangalifinolhu is the more family-friendly and child-orientated island, with a water sports and dive centre, a children's pool, relaxed restaurants and incredible family villas. This side of the island is well suited to extended families looking to experience all that the Maldives has to offer. 
Throughout the Conrad Maldives Rangali Island, there is delicious cuisine with fresh seafood served daily, high quality drinks and exceptional service. With an exquisite number of excursions on offer, you can join snorkelling trips where you can swim with turtles and whale sharks, or charter a yacht for a sunset dolphin cruise. It is somewhere you will not want to leave and you certainly won't get bored even when staying for two weeks or more.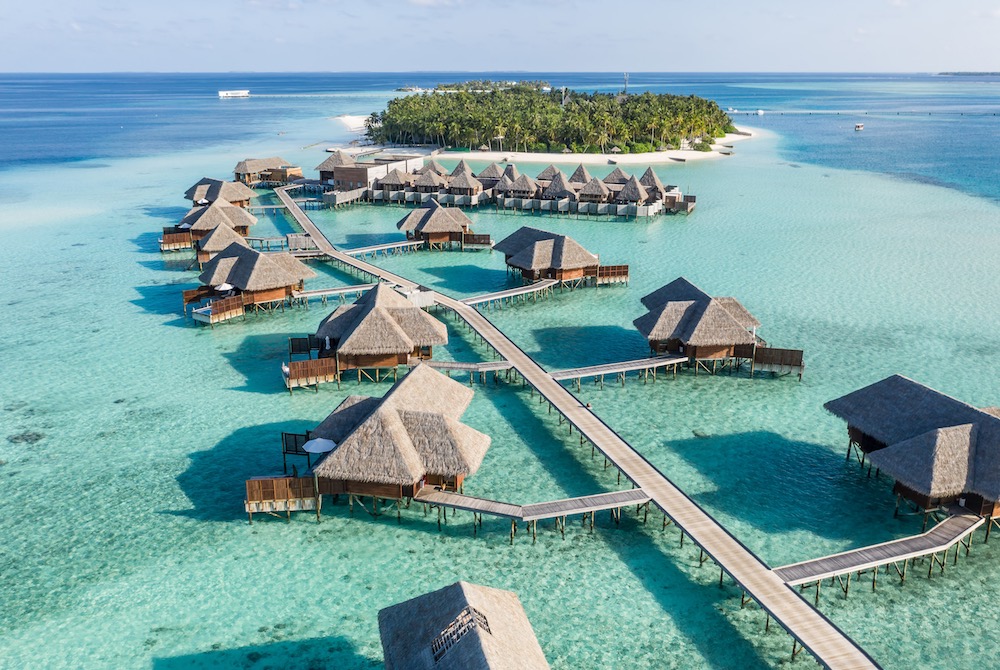 If you are looking for something truly memorable, not only can you dine in the famous Ithaa underwater restaurant at the Conrad Maldives Rangali Island, you can take private use of the Muraka Residence, a spectacular overwater villa with underwater bedroom and private jetty. The villa has a private chef, spacious living area and a large terrace with a swimming pool. This three bedroom villa is the epitome of luxury.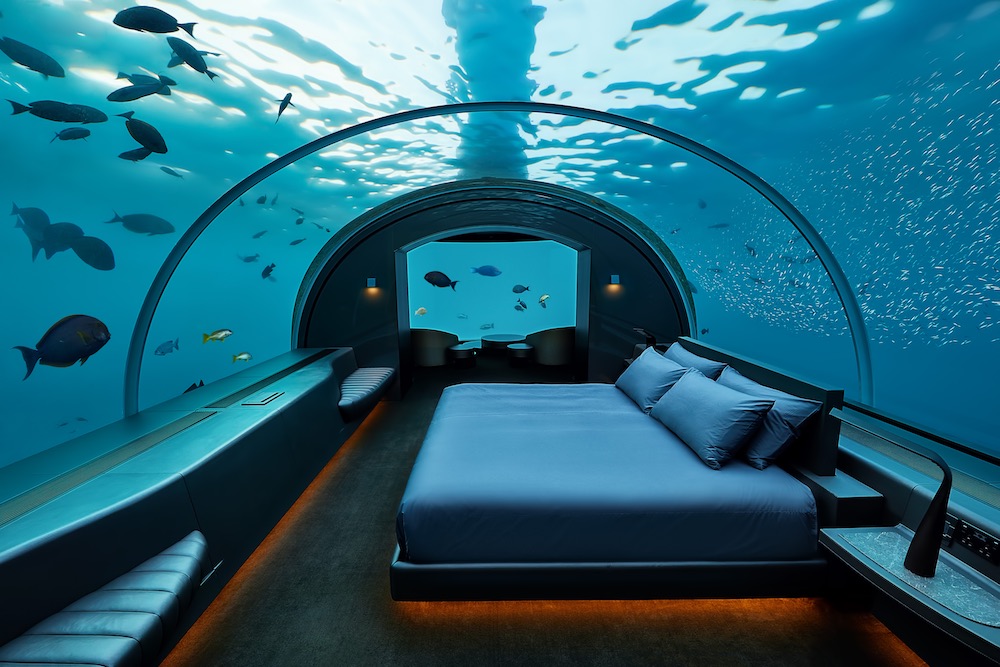 Whether you are looking for a beautiful beach retreat, looking to explore the sea life, enjoy a honeymoon or a family holiday, the Maldives caters for all types of holidays and guests. It is one of my favourite destinations and never disappoints. If you are looking to visit and wondering where to stay, give one of our specialists a call on 020 8050 2681 or email us at sales@flagstonetravel.com.