Mini-moon to Mykonos
May 6, 2020
Mykonos is a beautiful island which is perfect for a mini-moon or romantic break, and whilst some might associate it with the lively nightlife and vibrant Mykonos Town, there is so much more to be found on this wonderful Greek island.
We have sent lots of couples to this picturesque island and it is the ideal place to spend a romantic week or weekend away. A short flight from the UK, it is fantastic for a four or five night holiday. Mykonos has beautiful beaches, famous cultural sites, coves and hidden spots to watch the sunset as well as plenty to explore. With excellent restaurants including fine dining and beach grills, many with rooftop restaurants or private balconies for romantic breakfasts. 
One of our favourite properties is the Bill & Coo Suites. A superb boutique hotel offering excellent service, where nothing is too much trouble and every detail is taken care of. Ideally located on the beach it is the perfect place to explore the island from. Set into the hillside just above the Megali Ammos Beach, with its own beach bar and restaurant the hotel is chic and charming offering picturesque views of the Aegean sea.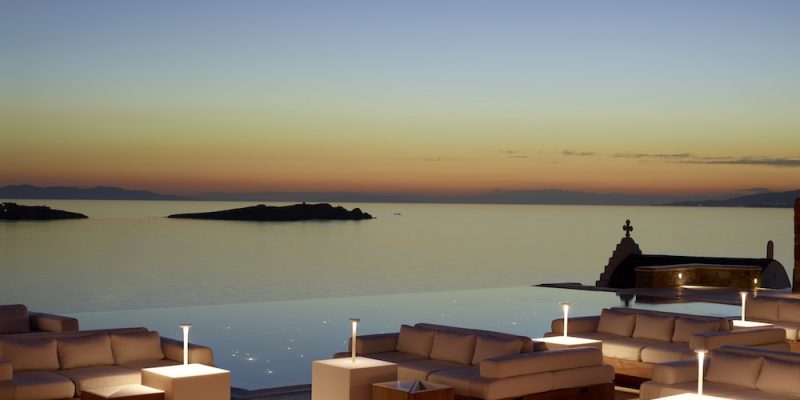 The rooms are all suites, many with private pools or Jacuzzis, they are spacious and beautifully maintained. The hotel is home to the Valmont Spa which is perfect for relaxing after a busy time at work or after a wedding. There are a choice of restaurants including the Gastronomy Project restaurant one of the most popular on the island and it is just a short walk from the famous Myconian windmills. 
The Bill & Coo Suites have a beautiful beach and lovely relaxing lunch restaurant. It is the ideal location to relax on your mini-moon whilst you are enjoying a few days away. From white washed walls, with beautiful flowers growing along the terraces to surprise restaurants and cafés, there is plenty to see and do.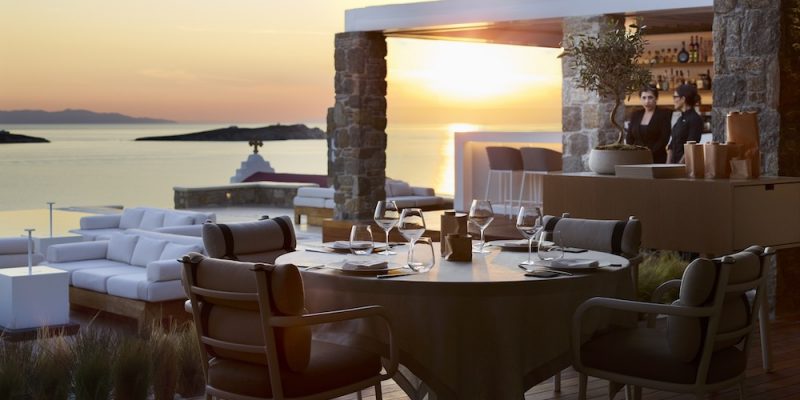 An incredible island with plenty to do and to see including historical buildings such as the Archaeological Museum of Mykonos, that show sculptures and pottery of ancient artifacts. There is an Aegean Maritime Museum and for those that want to explore outside you can visit Little Venice. There are many galleries displaying beautiful artwork, and local villages and spots where you can walk to and find spectacular views and little tavernas offering delicious food. Or Mykonos is the perfect place to spend some time relaxing in a romantic setting.
If Mykonos or one of the Greek islands such as Santorini is of interest to you or you would like to learn more. One of our specialists would be happy to chat through the different islands and properties to find the perfect one for you.