How to find your ideal honeymoon destination
July 26, 2019
Recently we have been discussing and planning some amazing honeymoons and mini-moons with varying budgets, talking through ideas of where our newlyweds might like to go after the big day but also what is the best use of time away.
Whether you are looking for five nights to Santorini, 10 days in the Maldives or a 21 days safari and a beach island combination hopefully we have placed some excellent ideas which are tried and tested to give you a good idea of what is on offer.  
It is important to remember that it is a once in a lifetime holiday, we understand this and ensure we create a bespoke experience, any of the below can be amended and serve as a little inspiration. Below you'll find our eight favourite honeymoon single and multi-centre destinations.
Single centre trips:
1) The Maldives
The famous idyllic honeymoon destination, when I think of it I picture beautiful white sandy beaches with crystal clear turquoise waters, romantic strolls along the beach, delicious food, champagne cocktails and mesmerising sunsets. A dream-like paradise. However some islands are more family-focussed with children's clubs, some have built up apartments or are situated by boat or flight routes and the idea of paradise is removed from the truth.
One island which we think is ideal is the You&Me Maldives. An incredible island with a selection of beach and water villas, a relaxing atmosphere, H20 underwater restaurant, with a swimming pool, spa and watersports centre. Specifically designed for those looking for peace and quiet and notably an adult-only island.
Please find the link here.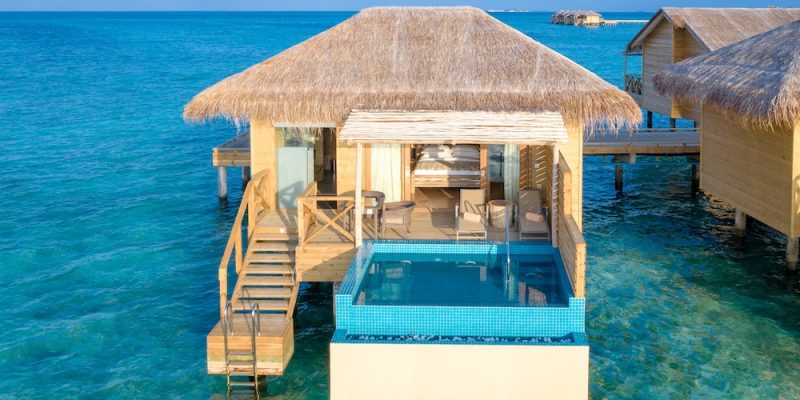 2) The Caribbean
Depending on the time of year one of the tropical islands of the Caribbean can truly be your island paradise once you have chosen your dream destination. Anyone looking for a winter or spring honeymoon should look no further. There are also a number of excellent honeymoon destinations, and whether you are looking for a swim-up suite or a romantic dinner for two, the Sandals Royal Barbados is specifically aimed at honeymooners who want space within a luxurious resort, with a choice of restaurants on an all-inclusive basis where you know your honeymoon is taken care of and fully paid for. Please find the link here.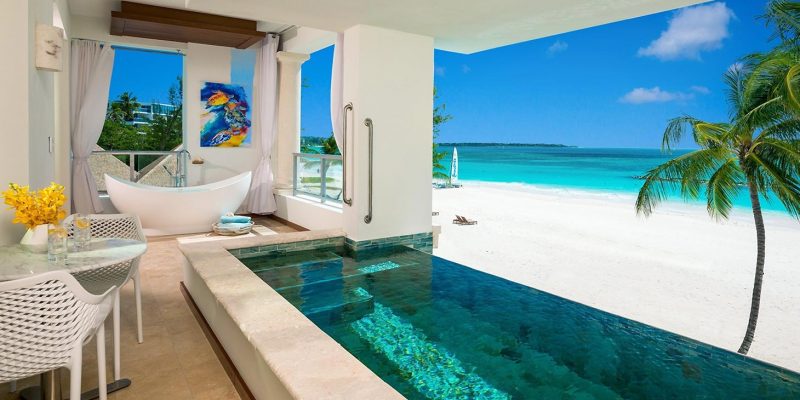 3) The Seychelles
If you are looking to be hidden away in a romantic paradise deep within the Indian Ocean but get worried at the thought of spending two weeks on the beach with nothing else, the Seychelles is the place for you. With the main island Mahé full of excellent hikes, watersports, cycle paths, beaches and alcoves you will find around each corner a delightful surprise.
The Six Senses Zil Pasyon, arguably one of the best and most luxurious hotels on the islands of the Seychelles, is the ideal hideaway with bedrooms offering infinity pools and in-room dining you can truly have the best of both worlds. Please find the link here.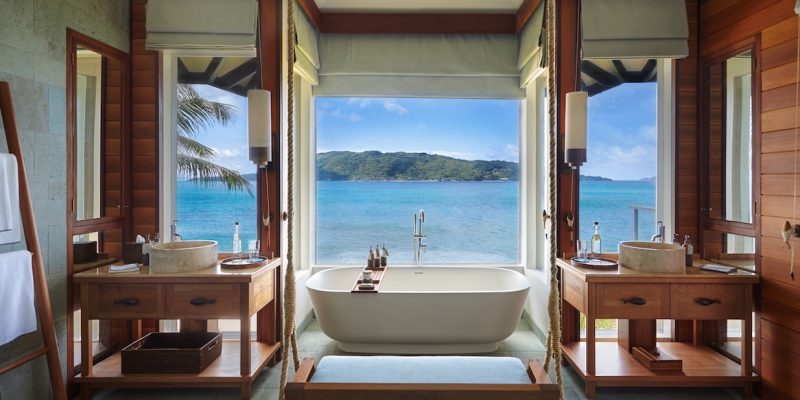 4) Santorini
The ideal place for a mini-moon or longer honeymoon, with breathtaking views, hidden tavernas and cobbled back streets in beautiful blue and white colours, it is certainly one of our favourites for a romantic and memorable honeymoon. With a huge array of boutique hotels to choose from it can be a minefield to select the right one for you. We love the village of Oia, with Caldera views and the Kirini Boutique Hotel offers outstanding service and will make for a private, romantic honeymoon for any newly weds. Please find the link here.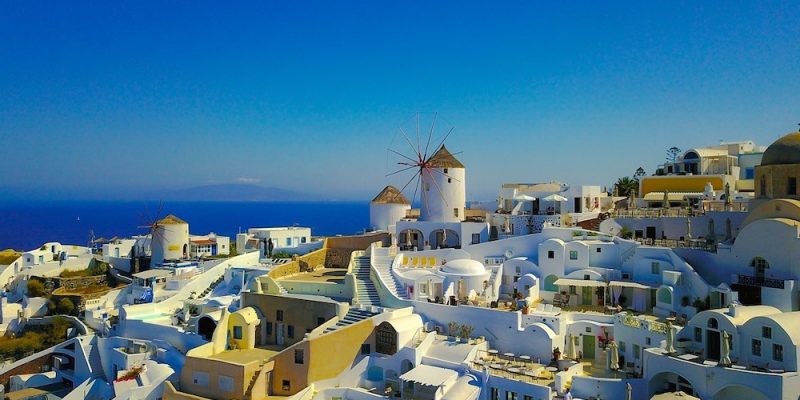 Picking what might be the most special holiday that you will ever go on can be a little confusing to start with, however perhaps combining two different aspects might be the answer to making the most of this truly special time away. Whether you are looking to island hop in the Indian Ocean, swim with the pigs in The Exumas or explore a world class safari, we have a few ideas that may well take your breath away.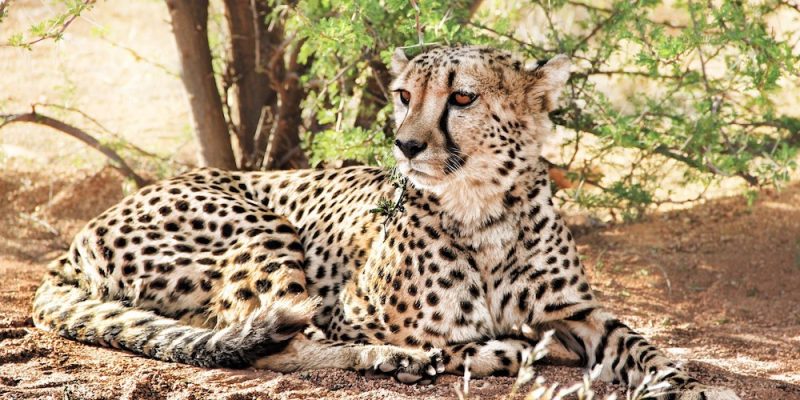 Twin centre trips:
1) Tanzania and Zanzibar
A famous holiday destination and for good reason, here you can experience a true safari adventure and the wonders of Kilimanjaro before watching the fishermen catch your dinner whilst relaxing on an idyllic beach. For more details on this itinerary we have written a specific honeymoon with a difference blog which you can find here.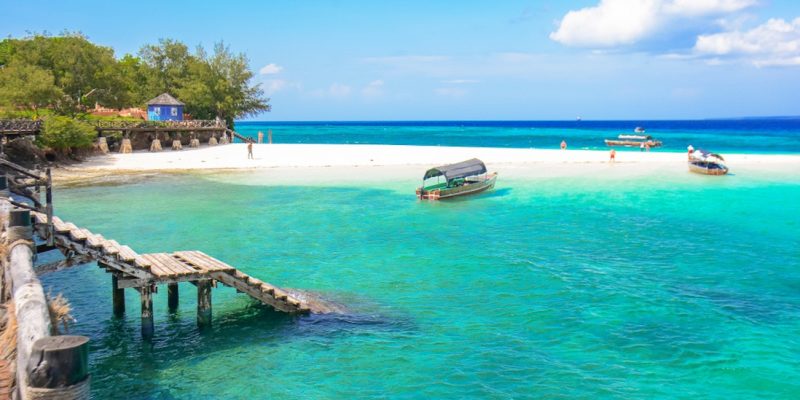 2) South Africa and Mauritius
This is for those who are looking to explore a little more, from climbing or taking the lift up Table Mountain, seeing the wonders of the Western Cape, or exploring the Winelands of Franschhoek, before jet setting to the Kruger for a four night safari, it is an inspiring and beautiful way to discover what South Africa has to offer. To top this honeymoon that already boasts the wow factor, you can stay in luxurious safari lodges, with elephants and giraffe roaming around the camp. Conveniently situated for those looking to take the short flight to Mauritius, it really does combine the best of both worlds.
There is nothing better than finishing your travels on a beautiful beach, treating yourself to the excellent Creole cuisine and reminiscing about your wedding day, honeymoon and the future that you are going home to. On this journey there are a few special places to mention please find the links below:
21 Nettleton, Cape Town
Franschhoek Country House, Franschhoek
Bateleur Safari Camp, Kruger National Park
Heritage Awali Golf & Spa, Mauritius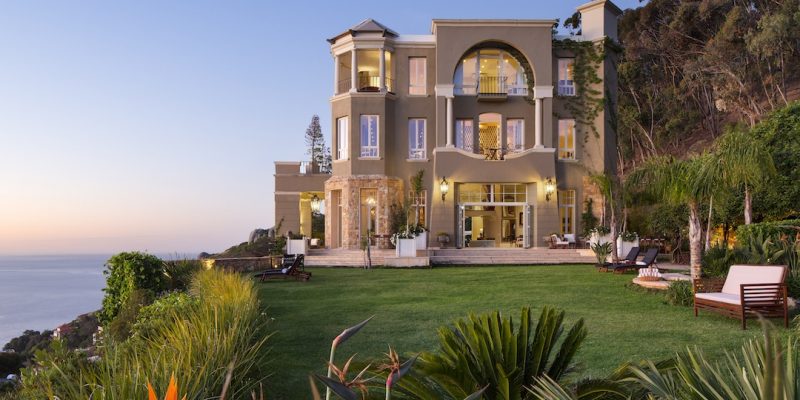 3) The Bahamas and Exumas
Ideal for those looking for a honeymoon with a difference. By difference this does not mean I'm ruling out the soft white sand and crystal clear waters. Flying direct to Nassau, there is a laid back and relaxed atmosphere that is hard to find in many other parts of the world. Bahamian charm, rum cocktails, beautiful waters and warm seas tick all the boxes.
However there is much more to enjoy and explore in this less discovered part of the world. For example extend your week by five nights and stay in the Exumas, an incredible collection of islands, pure paradise, with an all-inclusive and romantic hotel, visit Major Cay and swim with the pigs, go deep sea fishing and try something new. Here are a couple of our favourites, please find the links here:
The Ocean Club, A Four Seasons Resort, Nassau
Sandals Emerald Bay, Great Exuma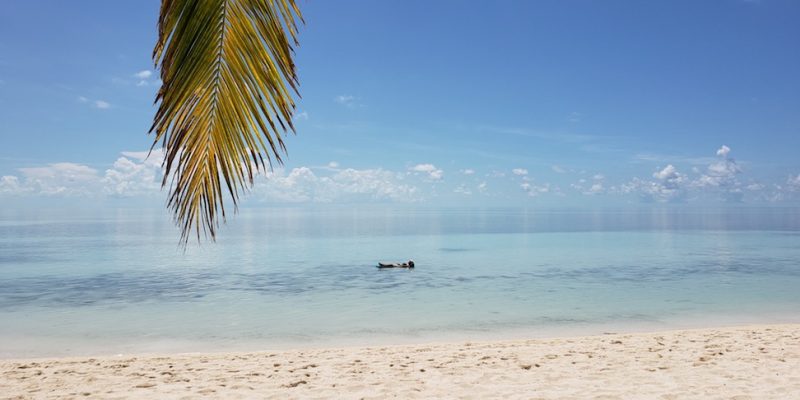 4) Island hopping in the Indian Ocean
With so many glorious and iconic hotels in the Indian Ocean, why limit yourself to one? Recently we have had the pleasure of booking an island hopping honeymoon spending five nights at each destination. This offers guests the ability to experience island life and relax in style whilst being able to try new restaurants and enjoy each of the islands own attributes.
From the luxurious water villas at Club Med Kani, to the Niyama Private Islands with exception spa facilities and the breathtaking awe of the Cheval Blanc Randheli with its own catamaran and sailboat, you will certainly be spoilt for choice and not want to return home. Please find the links here: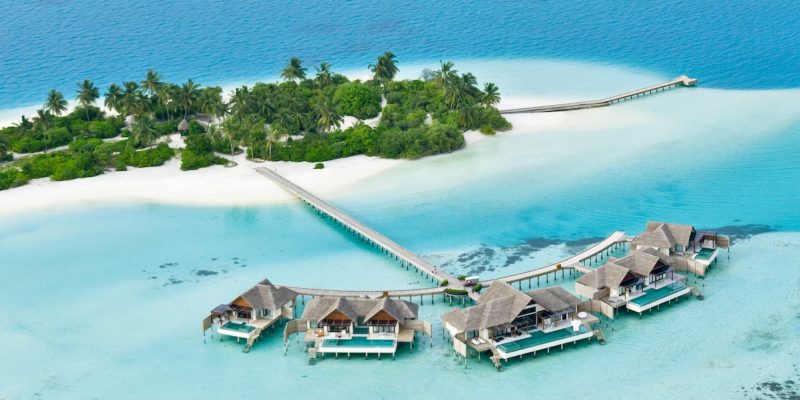 Our specialists will take great care when planning your honeymoon and offer incredible service and consider every detail so that you don't have to. From your private transfer and a romantic dinner for your last evening, the best weather for safari or clear skies and seas so that you can enjoy and relax, we are here to tailor your perfect holiday. 
For more information please do get in touch at sales@flagstonetravel.com or give us a call on 0208 0502 681.